Welcome to
Arizona Youth Ministries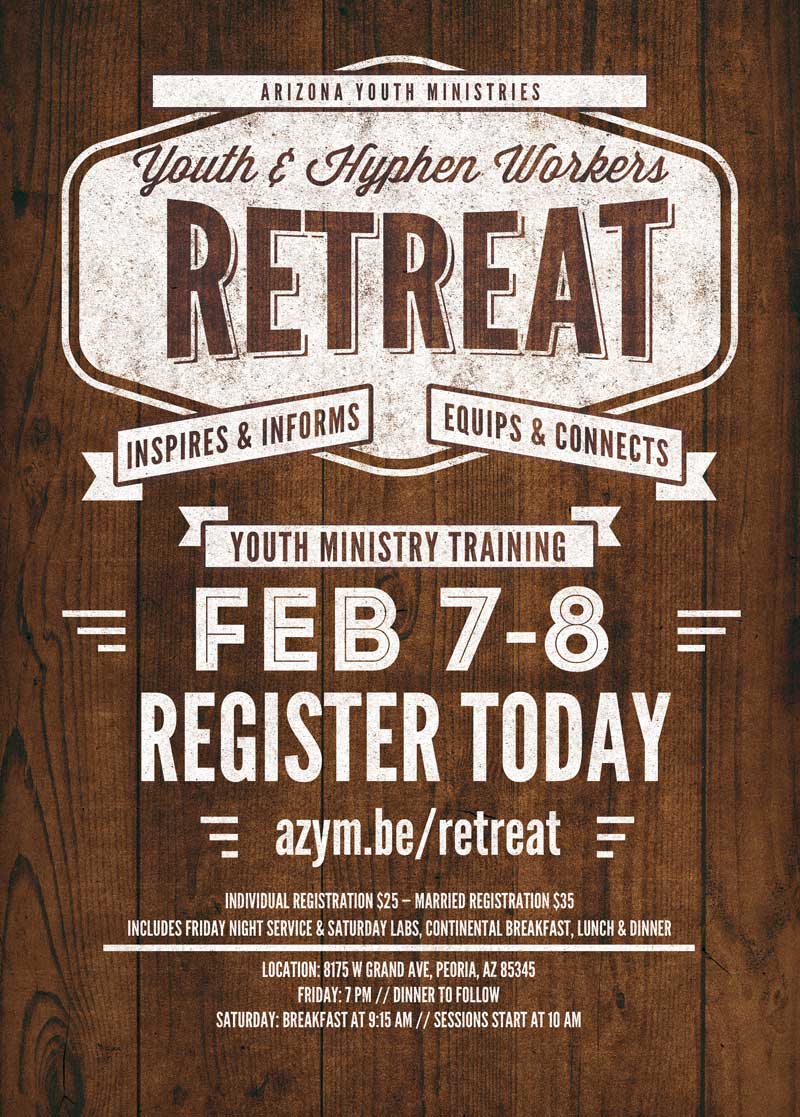 Youth Ministry Training
The AZ Youth & Hyphen Workers Retreat exists to inspire, inform, equip, and connect the youth & hyphen workers of the AZ District with training, tools, and resources to minister to this generation.
Your registration includes all sessions, continental breakfast, and a full lunch on Saturday. Please join us Friday night after service as well for food, games, and fellowship for just $5 more per person.
Some of the topics that will be covered:
Cultivating an Apostolic Culture in Your Student Ministry
Connecting & Transitioning Jr High Students to Youth
Youth Follow-up: How to connect and retain students
and more!
Support Arizona Youth Ministries
Because you give to SFC, young people and young adults all-around the state of Arizona can the receive the holy ghost, miracles, callings, and inspiration at our annual events. Your SFC dollars are also used for so much more globally. We ask that you would partner with us to further the Gospel of Jesus throughout our state and our world.