FAITH TABERNACLE
5011 E Fort Lowell Rd, Tucson, AZ 85712
Hampton Tucson East
251 S. Wilmont RD
(520) 514-0500
View more details
$99 Sleeps 4 with hot breakfast
10 minutes from the church
Less than 1 minute from park place mall
This will be one of the greatest events of the year! The only way #AZYC18 gets any better is to make sure that you're there! Our main speaker this year is Rev Mark Brown and we're expecting a powerful move of the Holy Ghost. We're encouraging every student, youth pastor and pastor to come and be a part of this incredible event. We look forward to another great Youth Convention 2018. Help us pray. We expect God to change young lives once again. We look forward to seeing you there!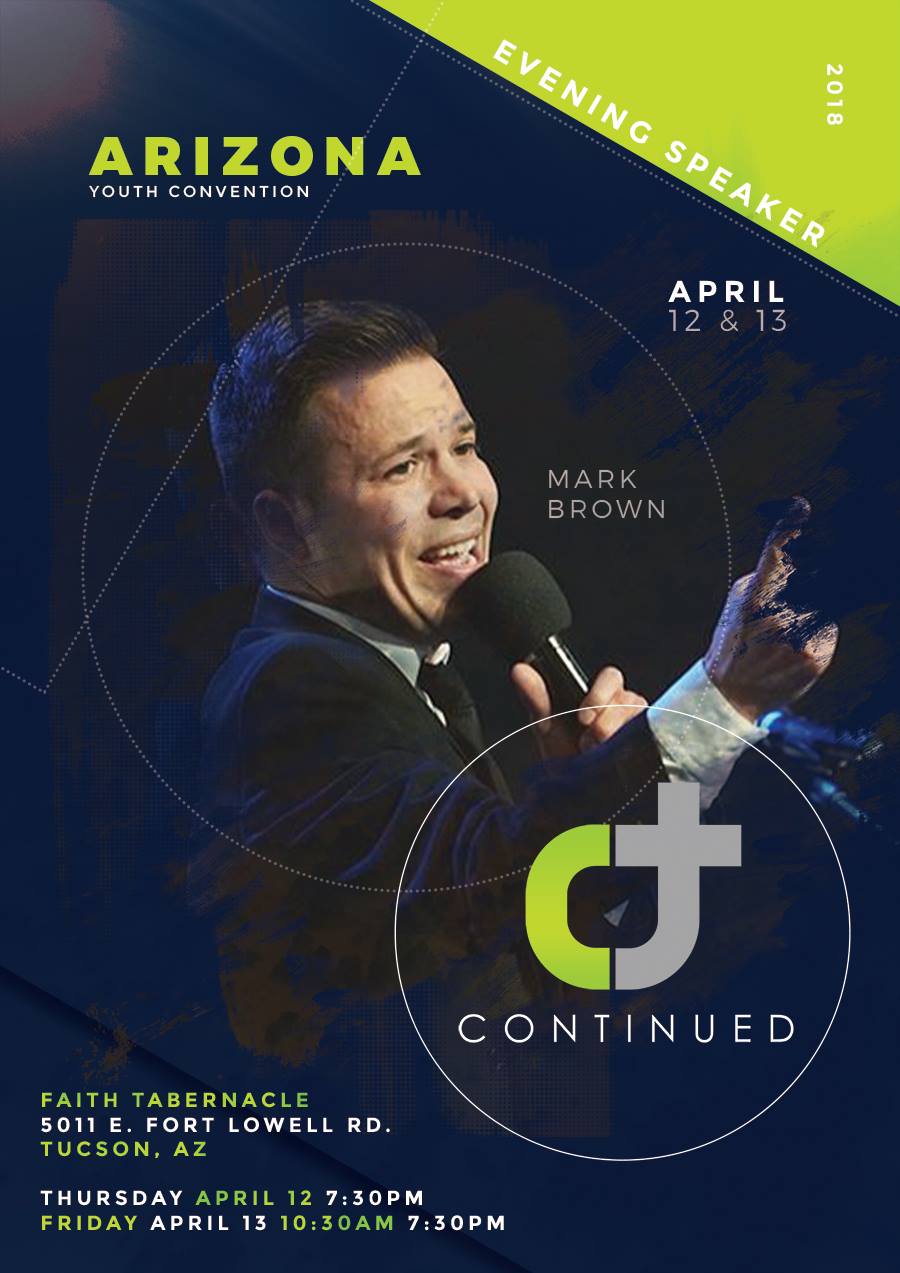 Want updates on events & exciting news?
Subscribe today!
There's a lot to look forward to!